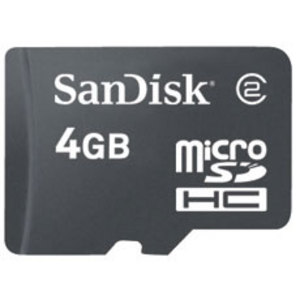 SanDisk MicroSDHC Card - 4GB

Product Reference: 13896
""
"More than I expected"
This item is covered by our
Christmas Extended Returns Policy
Write a review
TAZ
nottingham
20th September 2008

LK KU990 VIEWTY!!
I got this microSDHC 4GB card 4my LG viewty because the site recons its compatable! but belive me it's not! the LG viewty only supports up to a 2GB card! the card its self is mint and can hold loads its easy to install but im disappointed because i needed to have the full 4GB of space! fantastic web site though! easy to use & very good delivery times!
2 of 3 found this helpful.
Did you find this helpful?